Project Tracker introduction
Project Tracker is a web-based time and cost tracking software.
Installation
Server side: Project Tracker must be installed on one computer running MS Windows (Server or PC).
Client side: On the client side, nothing has to be installed, except a compatible browser, such as Firefox, Safari or Internet Explorer. It does not matter which operation systems are used on the client side.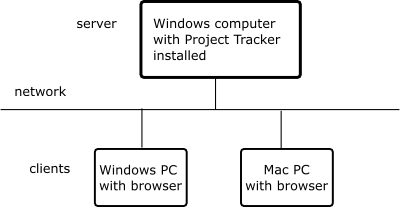 See also: